Industry-Leading Technology
The All-In-One Solution to
Modernize Your Payouts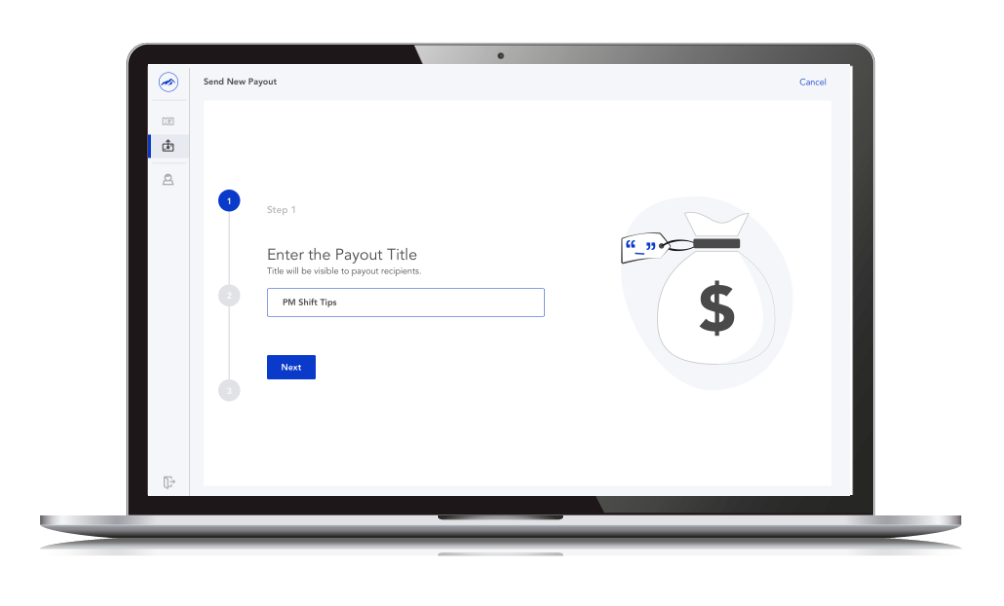 A Seamless Payout Experience
Best In Class UX/UI
Powerful Rules-based Engine
Convenient Payout Modalities
Real-time Reporting
Security & Compliance
Industry Leading Payment Rails
A Seamless Payout Experience
Frustrated with your current payouts process? Make the switch to Payouts Network and say hello to a world-class platform that gives you complete, seamless control of your payout experience.
Best In Class UX/UI
Gain more control and visibility into your payouts with our intuitive ready-made console. Our mobile-ready recipient flow makes it easy for your team to set up and begin disbursing payments, while a fully white-labeled experience keeps your branding front-and-center.
Powerful Rules-based Engine
Streamline your payouts workflow with our powerful rules-based engine. Our deep programmatic controls provide your team with the ability to define custom disbursement rules and protect against AML and fraud.
Convenient Payout Modalities
Give your employees and contractors the flexibility to choose the payout option that works best for them, including direct to debit, reloadable prepaid cards, cash pickup, and even statement credits.
Real-time Reporting
Get the real-time financial reporting and end-to-end payment tracking visibility you need to inform critical business decisions, optimize your cash flow, and improve your profitability.
Security & Compliance
Our 100% PCI compliant platform keeps your team's valuable payout data secure - no routing or account number needed. Protect your brand with built-in AML Monitoring & Alerting, OFAC checks, and CCPA & GDPR compliant data capturing.
Industry Leading Payment Rails
Ensure a smooth digital disbursement experience across the globe through our established partnerships with leading payment rails like Visa and Mastercard.
Payouts Network is the engine that gives us the capability to deliver, manage, and track these expanded offers in real-time.
Compare Payouts Network's
Technology to the Others