Pay Anyone, Anywhere, Anytime
Restaurants
Improve your employee experience with instant access to earned tips and wages.
Lending
Automate funding and loan servicing with rules-based disbursement.
Insurance
Settle claims in real-time while gaining visibility in the usage of funds.
Hospitality
Gain more insight and control into loyalty point redemption.
Casinos
Improve your casino payouts process with same-day settlement.
Airlines
Streamline your voucher process and decrease compensation costs.
See How it Works
Improve Passenger Experience

Protect your brand's reputation from disgruntled passengers.

Reduce Operational Burden

Eliminate the cost of administering and tracking vouchers

Gain Redemption Visibility

See how and when the intended recipient redeems their credit.

Real-Time Payouts

Send immediate payments directly to passengers in the event of a disruption.
Same-Day Settlement

Enhance your guest's winning experience with same-day payouts.

Strengthen Your Loyalty Program

Enrich your loyalty program by offering guests the opportunity to earn instant rewards.

Improve Employee Experience

Garner employee loyalty with same-day tip payout and instant earned fund deposits.

Create a More Secure Environment

Keep your payout process compliant and secure with improved visibility and payout tracking.
Improve Guest Experience

Empower your front desk with the tools they need to resolve guest issues immediately.

Streamline Payroll

Payout tips and earned wages in at the end of every shift without tapping into your petty cash.

Increase Brand Loyalty

Incentivize repeat guest stays with special offers and real-time loyalty rewards.

Reduce Operational Cost

Cut back on your labor costs and streamline your voucher process.
Immediate Settlement

Pay claims immediately in real-time, 365 days a year.

Location Independence

Service your customer's claim needs regardless of their, or your, location

Payment Status Visibility

Gain insight into when settlements are sent to, and claimed by, your customers.

Reduce Labor Costs

Eliminate onsite check writing, ACH transfers, and prepaid card distributions.
Digital Fund Transfer

Provide a more efficient consumer experience by distributing funds digitally.

Real-Time Payment

Payout funds in within thirty minutes of a loan being approved.

Improve Consumer Security

Eliminate the need to collect and store sensitive consumer banking information.

Increase Profitability

Create a new revenue stream while reducing the cost of ACH and Wire transactions.
Flexible Payout Options

Give your employees more flexibility in how and when they get paid.

Eliminate Cash-based Tip Outs

Send earned tips directly to employees at the end of every shift.

Real-Time Cashflow Visibility

See when money is sent to, and claimed by, employees.

Reduce Employee Turnover

Provide a better employee experience with automated payouts.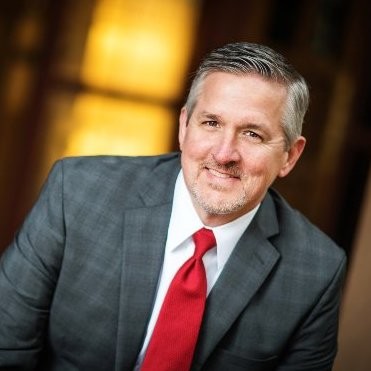 The PayNow platform allowed us to enhance our customer experience with more speed and choice while streamlining operations.
Doug Clark
Payix Customer & Texas Consumer Finance Association, Former Chair