🚀 Instant Disbursements: Replacing Legacy Payment Methods 🚀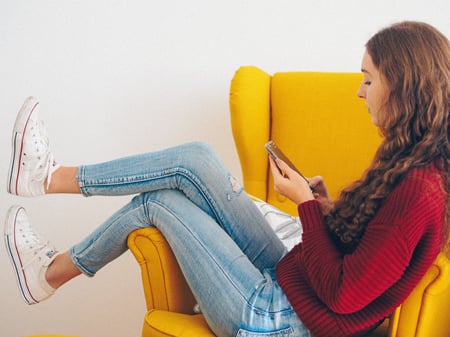 In today's fast-paced digital economy, speed and convenience are everything. That's why instant disbursements have become such an important tool for businesses of all sizes. In this blog post, we'll explore what instant disbursements are, their benefits, how they work, and why Payouts Network's solution is a game-changer for businesses looking to streamline how they disburse funds.
Challenges of Legacy Payment Methods
Traditional payment methods such as checks and ACH transfers can be slow, expensive, and lack real-time visibility. These legacy payment methods often require manual processing, which can lead to errors and delays. Most importantly, they create a poor experience for both the sender and the recipient.
Benefits of Instant Disbursements
💨 Faster delivery - With instant disbursements, payments are processed in real-time, meaning recipients can receive their funds within seconds or minutes of a transaction being initiated.
😃 Increased customer and employee satisfaction - Instant disbursements provide a seamless and convenient payment experience for both customers and employees, improving their overall satisfaction with a business.
💸 Reduced costs for businesses - By eliminating the need for manual, paper-based payment methods, instant disbursements can significantly reduce costs and resources required for traditional payment methods.
👀Enhanced visibility – Unlike legacy payment methods like checks or ACH, businesses can see in real time who has received their payments.
How Instant Disbursements Work
There are multiple ways that funds can be dispersed instantly in the U.S., including the RTP network and the new FedNow option. Payouts Network leads with the push to card technology offered by Visa and Mastercard to deliver a seamless claim experience that doesn't require collecting bank account or routing numbers. The recipient just validates their identity by answering a challenge question and then enters their debit card or reloadable prepaid card number to receive the funds instantly. If they expect to be paid again, they can opt in to save their card information, so they don't need to enter it again. And the experience is white labeled to match the payer's brand.
Use Cases for Instant Disbursements
Instant disbursements provide a much-needed improvement for a variety of industries and use cases, including:

💼 Gig economy workers - Instant disbursements provide a quick and convenient way for gig economy workers to get paid for their services.
🏥 Insurance claims - Instant disbursements enable insurance companies to process and pay out claims quickly and efficiently.
🛍️ Refunds - Instant disbursements make it easy for businesses to issue refunds to their customers.
🛒 Online marketplaces - Instant disbursements are a great option for online marketplaces to pay out sellers and vendors.
💰 Tip payouts - Instant disbursements provide a fast and easy way for businesses to distribute tips to their employees.
💡 Service recovery - Instant disbursements can be used as a service recovery tool for businesses to quickly resolve customer issues.
🏦 Loans - Instant disbursements can be used to provide real-time loan disbursements to borrowers.

Conclusion
Instant disbursements are the future of B2B and B2C payments. With their speed, convenience, and security benefits, they offer businesses a competitive edge in today's digital economy. Payouts Network's instant disbursements solution is a game-changer, providing businesses with a reliable and efficient way to process payments in real-time with our PayNow Platform. We encourage businesses of all sizes to consider adopting instant disbursements as part of their payment strategy to enhance customer satisfaction and streamline their payment processing.